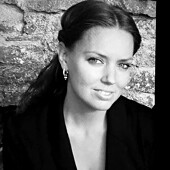 Linda
HR Manager -Global – Human Resources
I joined DIAKRIT in August 2016 as Head of Employer Branding & International Recruitment and have since then moved on to a Global HR Manager position. In my role, I get to work with a wide range of HR topics, which I find really interesting.
What I like about DIAKRIT? We are a company in movement, lots of things are happening & it goes fast! I really enjoy that I have the possibility to influence how we work & that the time from idea to implementation can be very quick.
Living & working in Bangkok
I love working abroad, this is the 3rd country for me. I think you learn a lot just from being in an environment where you must adapt to the surroundings & be flexible. I really like living in Bangkok, it's a very different feeling from just visiting the city as a tourist on the way to a beach somewhere. There is always something going on & I like the feeling that nothing is impossible.
My favorite spot in Bangkok
I have yet many places to discover in Bangkok, and still think of myself as a somewhat newbie in the city. So far, Ari is one of my favorite places -I really like the cozy atmosphere on the streets in this neighborhood. Another place that I have visited quite often is the Surf Flow House -it's really amazing that you can go surfing in the middle of the city!
Connect with me!
We are always looking for talents who have a passion for technology & innovation. Are you looking for an international career? Do you want to join us on our journey of becoming the world's #1 provider of digital visualization solutions for the real estate industry?