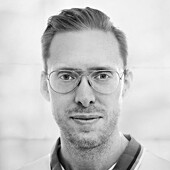 Daniel Johansson
Photo Manager Sweden -South & North – Photography
I work as a Photo Manager for the southern and northern regions of Sweden and I also have the responsibility for the technical aspects of photography.
My work day varies a lot and that's one of the things that I love about my job. I get to work with our wonderful photographers daily and help them with anything from requests from clients to tips on how to manage their schedule and work days. I also do a lot of research and testing for our broad range of photo products -it can be anything from regular still images to panoramas, film, drone etc. There is always some exiting new stuff that we can use at DIAKRIT! 
I have worked at DIAKRIT since 2011 and I am still loving it, from time to time my work can be challenging to say the least but that is also part of the fun!
When I am not working you can often find me in the workshop building or painting something for my old apartment. I also enjoy landscape photography a lot and according to my wife I always bring too much camera stuff when we go on vacation…
Join my team! 
We are always looking for dedicated real estate photographers -connect with DIAKRIT Photography Department to receive updates!